Playing Golf At Tam Dao Golf Resort This Summer
For Vietnamese, Tam Dao is one of the most popular places in the north of Vietnam that should be visited at least once. For golfers, Tam Dao Golf Resort is one of the best golf course in the north in Vietnam that they should not give up once they get to this region.
General information about Tam Dao Golf Resort
Designer: IMG Company
Holes: 18 holes
Established: 2007
Location: Tam Dao, Vinh Phuc
Distance: 61 km from center of Ha Noi (1 hour from Noi Bai International Airport)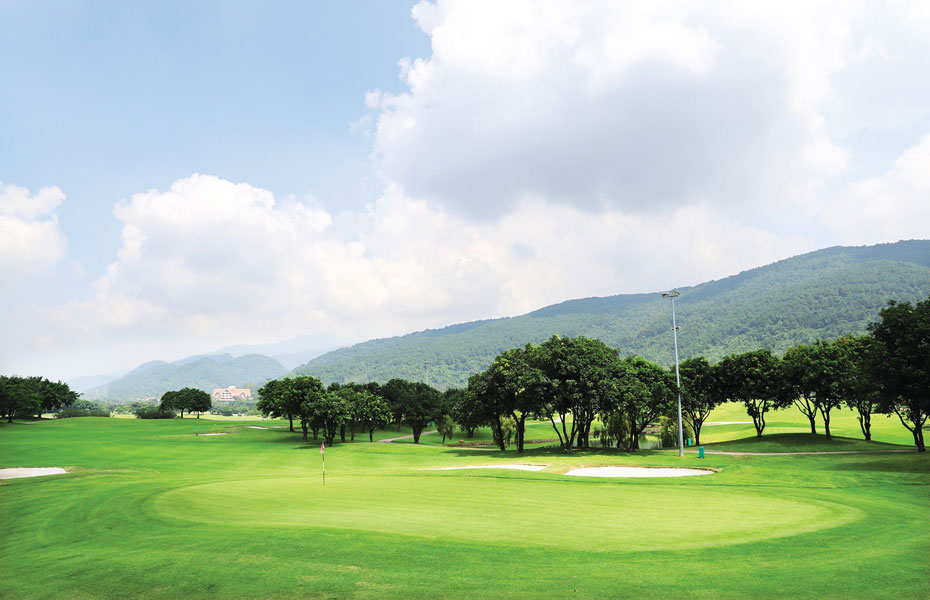 Specific information about Tam Dao Golf Resort
Tam Dao Golf Resort is located 65 km away from Ha Noi and 45 km from the Noi Bai International Airport. However, the distance is worth it for golf enthusiasts who want to experience a unique and memorable game.
Surrounded by the breathtaking Tam Dao mountain range and majestic scenery, the resort offers wonderful experiences for players. Tam Dao Golf Resort is a perfect destination for golf lovers who want to enjoy a challenging and scenic game. The resort was designed by IMF, one of the leading golf designers worldwide. The designer skillfully placed winding streams, tranquil lakes, and tricky sand bunkers across the course, which bring more challenges for golfers.
Moreover, its beautiful fairway and green roads were planted with Paspalum Sea Isle 2000 grass, guaranteeing an ideal facility to play all year round.