Top 3 Important Golfing Tips for golfer in Vietnam Golf Trip
As for golf trip, there are many external factors that have a significant impact on golfer such as weather, price, quality of golf course, and so on. This article is designed to help golfers having a clearer perspective of golfing in Vietnam and having a guideline to plan out their best Vietnam golf holiday. Here are the 5 important Vietnam golf tips for you.
Take your time to choose the best golf course because there are more than 60 golf courses in Vietnam
Considered as a growing golf market, there are numerous championship golf courses designed by most-talented golfers as Nick Faldo, Greg Norman,… launched across Vietnam. Let's pick your favorite ones at: http://tourgolf.vn/en/ to know information about Vietnam package tour golf and get many promotions.
Prepare for high temperature
In Vietnam, the sun could be harsher than in Western country and for a longer period of time. In summer 2017, there were weeks that hit 40 degrees C (104 F) in Hanoi. It could get hotter when you are further down in the south. Hence, carry with you good sunscreen, a golf cap, a hat, or a golf umbrella to the field to limit the sun's exposure on yourself. Additionally, in addition, don't forget to bring a bottle of water or sport drinks to keep your body stay hydrated.
There are many activities available for non-golfers or golfers in their free time
City tour 
The majority of golf courses are located nearby major cities of Vietnam. Golfers in their free time could go on half day or full day city tour to explore the history, culture, and local's lifestyle of beautiful Vietnam.
Food tasting tour 
Vietnamese cuisine is well-known for its various combinations of diverse fresh and healthy ingredients to create harmonious and well-balance dishes. For dinning, beside many options of Western dishes, golfers could explore famous Vietnamese dishes such as Pho noddle, Bun Bo hue noodle, Bun Cha, Banh mi, Nem eggroll, egg coffee…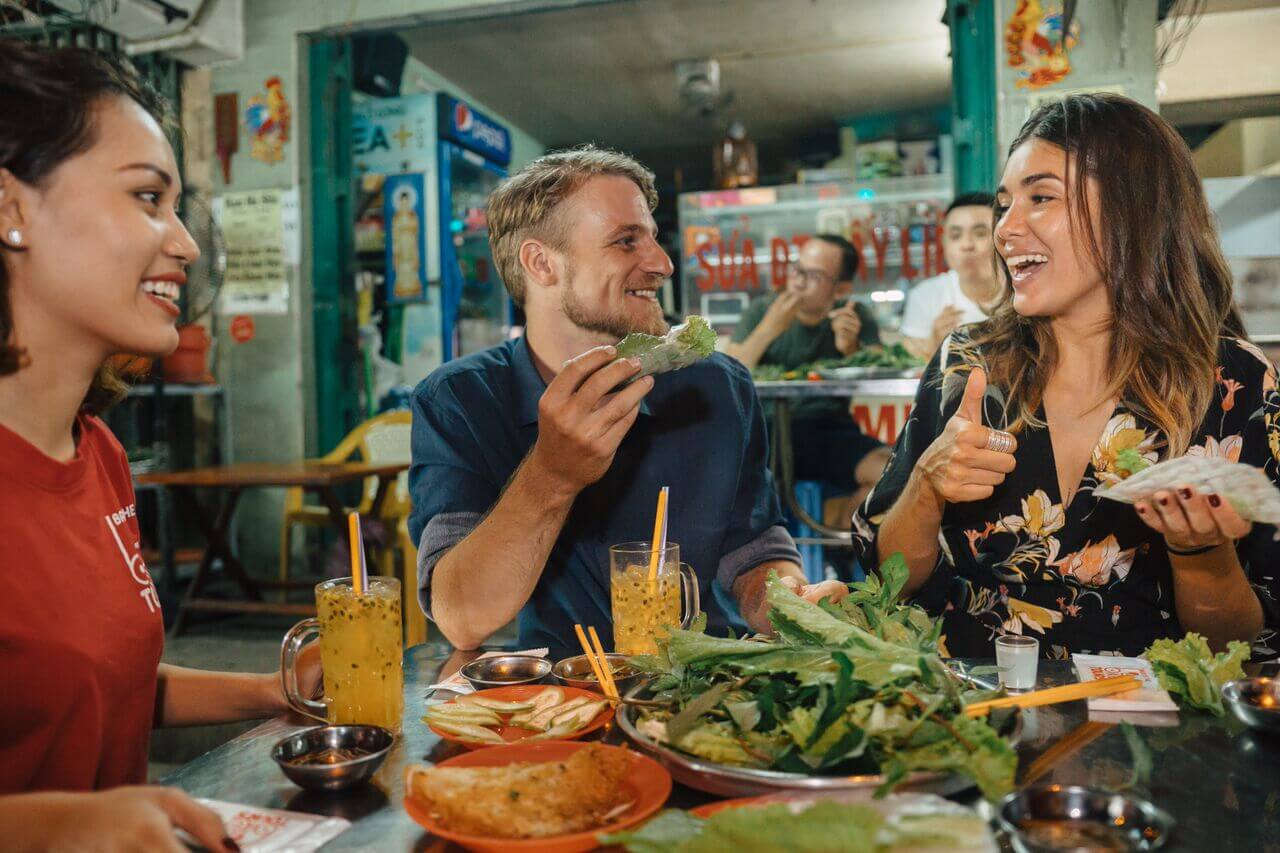 Beach holiday
Vietnam is a coastal country with over hundred beautiful beaches. From North to South of Vietnam, there are many beautiful beaches nearby golf courses such as Bai Chay, Cat Ba, or Sam Son beach nearby Hanoi, My Khe Beach in Danang, Nha Trang beach nearby Dalat, Ho Coc beach in Vung Tau,… It is a great idea to combine your golf tour with beach holiday in Vietnam. If you need any assistant, please contact us at info@attravel.vn. Your request will be replied within hours.